ICHP has moved to a new CPE credit processing website – CESally.com. We have retired HealthSystemCE.org and it is no longer in service.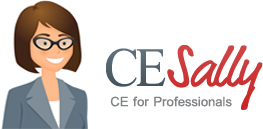 Be sure and set up your individual account on CESally.com. You will need to maintain a valid email address, and you will need your NABP eProfile ID number to set up your account. All ICHP member benefit CPE programs, such as the Champion CPE, NISHP, Sangamiss and West Central CPE - these programs will only be visible to ICHP members. CESally.com will report your CPE completions in real-time to CPE Monitor so you will always have up to date information in your CPE Monitor account as well.
All ICHP accredited CPE programs include instructions for claiming credit.
For members only:

How do I access ICHP Members' only programs on CE Sally?

Periodically, ICHP sends emails to all our members inviting you to link to ICHP as an association member for access to programs. You may either follow the access instructions in the email invitation or follow the steps below.
You'll only have to perform these steps once, after your CESally account has been linked to ICHP, and you will have access to all ICHP Members Only programming.
To request access to ICHP Members' only programs:
Log in to your CE Sally account.
Click on Your Account
Click on Professional Associations
Click See all Associations
Under ICHP, click Contact
Fill out the Contact Association form and select "I'm a member of ICHP but can't access your CEs", add a message, and click send.
An email will be sent to ICHP. After we receive your contact request, we will confirm your membership and grant access to all the ICHP programs.